International model agency Gold World 🌍 Models.

We offer fashion shooting for apparel brands and boutiques and model's promotion in Russia and abroad.
We provide:
💫Creating a professional portfolio from scratch.
💫Information about casting calls for fashion projects commercial ad, movies and tv projects.
💫 Creating a model's unique style and starting a model's career consulting. Legal support.
💫 Models training program: acting, photo-video posing, catwalk classes ...
💫Participation in the designer's runaway shows.
✨Promotion services for models from 0-45 y. o.
Contract sign offer for best students.

Our team: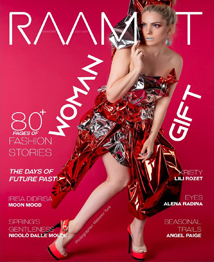 Director:
Trebina Alena




E-mail: Trebina83a@mail.ru
Phone: +79156555757